DUTCH Testing
---
Combining advanced hormone testing and nutritional support, Dried Urine Testing for Comprehensive Hormones (DUTCH)
The most advanced test for sex and adrenal hormones.
More comprehensive than serum, saliva or 24-hour urine testing
Easy patient collection (4 dried urine samples collected simply on filter paper)
Unparalleled adrenal testing (diurnal free cortisol pattern with cortisol metabolites)
Accurate and comprehensive testing of sex hormones and metabolites (including 2,4,16-OH estrogens)
Effective monitoring of hormone replacement (improved clinical accuracy for many scenarios)
8 separate lab methods (GC-MS/MS, LC-MS/MS) to ensure the most accurate methods for each test
One simple test to bring you unrivaled clinical information and confident clinical conclusions

DUTCH testing allows providers to make the most informed clinical decisions about treatment options. Precision Analytical has raised the bar on lab testing with DUTCH. For nutritional support, Douglas Laboratories has done the same by engineering products specifically designed for the types of hormonal imbalances that DUTCH testing reveals.
Benefits of the DUTCH Test
Easy Sample Collection

No blood draw
No 24 hour urine collection
No spitting into tubes
4 simple dried urine samples
Convenient Collection
Practitioner Benefits

Easy to Understand Reports

Access Online Portal
Helpful interpretive comments
Comments for Doctors and Patients
Graphical interpretation of results

Testing

Metabolism of Cortisol
Metabolism of Progesterone, Testosterone and Estrogen
Diurnal pattern of free Cortisol
Accurate and precise mass spec testing methods
D.U.T.C.H Tests that are available through Nutrisearch in New Zealand :
D.U.T.C.H - Complete - Comprehensive Hormone Profile
D.U.T.C.H - Advanced Adrenal Assessment
D.U.T.C.H - Hormone Metabolite Assessment
D.U.T.C.H - Cycle Mapping
D.U.T.C.H - Cycle mapping + D.U.T.C.H Complete

Nutritional Supplements from Douglas Laboratories which may be useful and used under the direction of your healthcare practitioner in conjunction with your D.U.T.C.H test results.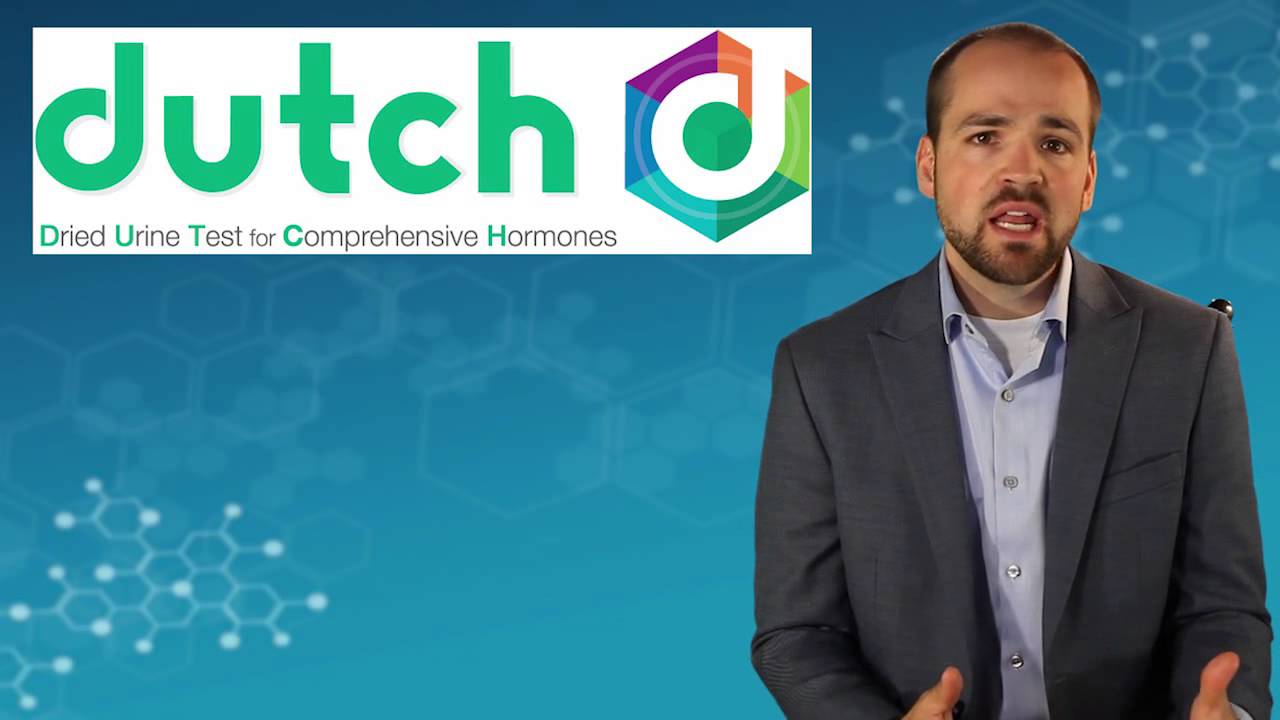 This treatment guide can be used by finding the best description of your patient's lab results for each section (androgens, adrenal, etc.) which will provide treatment considerations. These recommendations are for the consideration of healthcare providers and are not meant to diagnose or treat any specific disease states. The entire clinical picture must be taken into consideration before any specific treatment is used.
For more information on DUTCH testing, visit https://dutchtest.com/ where you can also find a series informational videos.
Related Videos

Detailed Overview of Estrogen Metabolites
---
Detailed Overview of Androgen Metabolites (female)
---
Detailed Overview of Cortisol and Metabolites
---
Keep up to date with DUTCH Testing on their blog.
---
If you are a practitioner and would like to access these unique products and services please contact our friendly customer service team or alternatively on Freephone NZ 0800 88 44 33 or AUS 1800 177 959.
If you are a patient and would like to access these products and services please click here to request your nearest practitioner